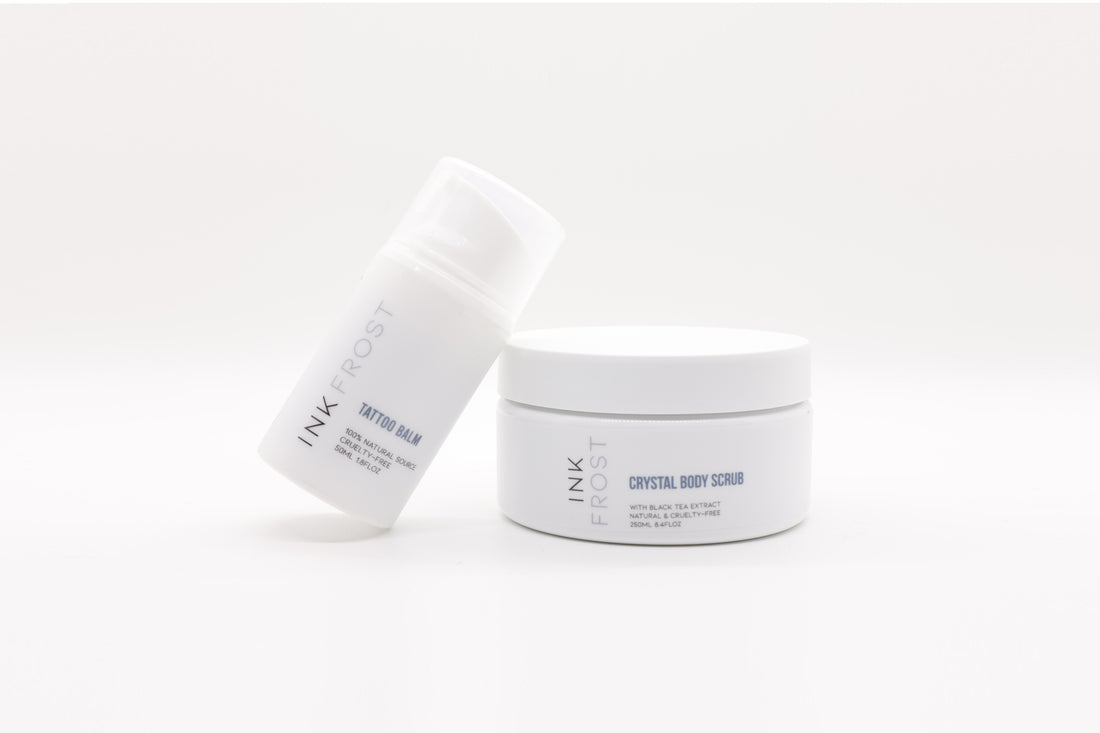 There's nothing better than bringing all natural, high-performing products to your skincare routine. This powerful duo has incredible benefits. Our Crystal Body Scrub will exfoliate effectively 
removing excess oil, dirt and other impurities while our Tattoo Balm will heal,  moisturize and brighten your skin. 
First apply a thick layer of scrub to damp skin. Massage in a circular motion, especially on rough or dry areas for 2-3 minutes. Rinse throughly with warm water. Then complete your routine with our tattoo balm to maximize results. After rinsing, simply pat dry and moisturize. Use body scrub twice per week, scrub not intended to use for face and neck due to level of abrasion. Tattoo balm can be used daily.
Please refer to main product for full ingredients list